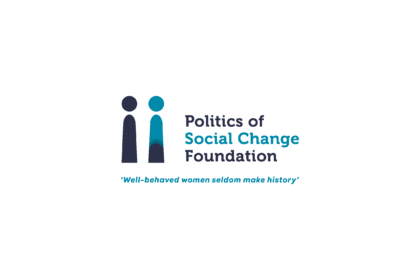 The Politics of Social Change Foundation (POSC) has been set up by a group of women committed to redressing women's inequality and disadvantage. To inspire others to become agents of progressive change we are retelling the stories of women who contributed to the transformation of Australian women's lives since the 1970s. We aim to give these stories wider currency through a series of publications online and in print.
Publications
The first publication celebrates the career of feminist and socialist Ann Symonds, whose fifty years of political activism included service as a Labor member of the NSW Legislative Council from 1982 to 1998. We focus on some of the many issues she adopted: Women's Housing and Homelessness; Youth and Children's Services; Women in Custody and Post-release; Children of Prisoners; Drug Law Reform; Violence (covering domestic violence, peace activism, and gun law reform); Creativity and the Arts. Her story of successes and setbacks offers valuable insights into the hard work of effecting social change.
Ann Symonds
Help share the story of Ann Symonds
Ann Symonds has recorded interviews with oral historian Robert French and is archiving her personal records. Noted professional historian, Dr Hilary Golder has been commissioned to write the book about Ann Symonds' political career. It will be available online and in print with excerpts released along the way on our website. Dr Golder's research will include interviews together with written sources.
How can you help?
We are fundraising throughout 2018 and 2019 to support Dr Golder's research and writing. The publication will be launched in March/April 2020
Donations
The Politics of Social Change Foundation has been accepted by the National Foundation for Australian Women (NFAW) as one of its preferred donor funds.
Tax-deductible donations can be made to the Politics of Social Change Foundation at NFAW.
Donations may be made through a secure link on the NFAW website at Donate.
Highlight Politics of Social Change Foundation on the drop-down menu for donations.
A tax-deductible receipt will be generated automatically.